A Cool and Creative 

Little Spot!

4990 SW 72 Avenue, Suite 110

Miami, Florida 33155

(786) 853-1889

email: fun@zzzkids.com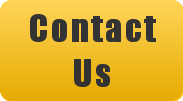 Wanna see more pictures of workshops?


"WICKED FUN" Workshop

Monday, January 15th

9:30 am to 1:30 pm (doors open at 9:00 am)

$50 per day/per child (ages 4 and up)

Includes: 12 x 16" canvas, crafts, games, morning snack & pizza lunch.

Girls will choose Mal or Evie. 

Boys will paint a Pirate from "Uma's Gang"