A Cool and Creative 

Little Spot!

4990 SW 72 Avenue, Suite 110

Miami, Florida 33155

(786) 853-1889

email: fun@zzzkids.com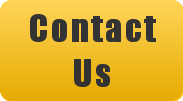 Wanna see more pictures of workshops?


"London Z Party"

Monday, January 20th

10:00 am - 1:00 pm

Ages 4 and up. $50 per child

Artist will paint a "changing of the guard" (boy or girl)

Includes: 9 x12" canvas painting, pizza lunch & 

5 x 7" ChubZ canvas surprise

"Love at the Z"

Saturday, January 18th

12:30 - 2:00 pm

Sunday, January 19th

11:00 am - 12:30 pm

Ages 6 and up. $25 per child

Artist will paint their very own "Robert Indiana" inspired LOVE sign. The letter "O" may be changed to something your artist truly loves. Some examples are shown above.

Includes: 12 x 16" canvas painting.

Donuts & drinks will be served.